FAQs About Sasan Gir National Park
August 31, 2022
0 Comments
Post View :
---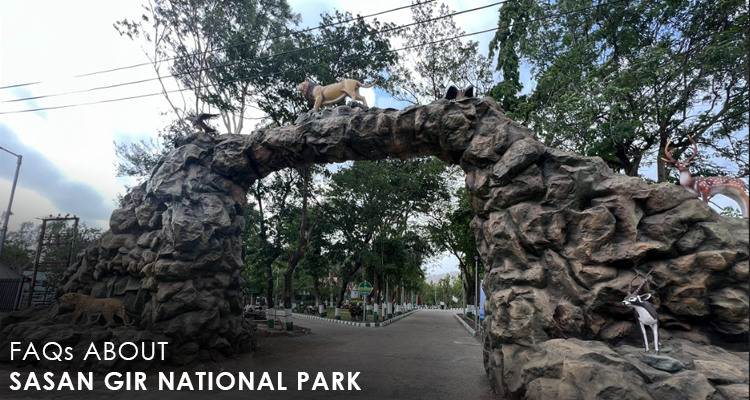 Sasan Gir, Gujarat is the only home for Asiatic lions and staying at jungle resorts in Sasan Gir & enjoying lion jeep safari is something one can not miss while being in Gujarat.
If you are also looking for Gir jeep safari booking or a resort booking near Gir National Park, Bright View Cottages offers you the best possible deal for stay as well as advanced safari booking.
If you are not sure when to plan a trip and how to plan a trip, following are the FAQs which will help you plan your next trip to Sasan Gir.
Is Sasan Gir worth visiting?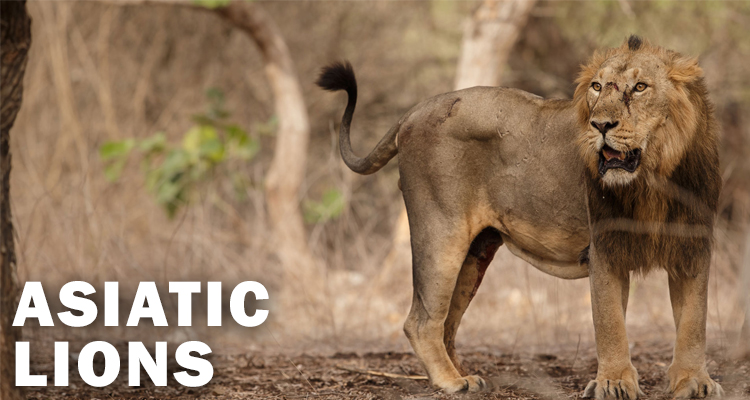 Yes, definitely Sasan Gir is worth visiting, it is a huge forest with approx 411 lions, and many other wild animals and migratory birds. With a wild variety of flora & fauna, this place is an absolute bliss for a nature and wildlife lover.
What is the best time to visit Sasan Gir?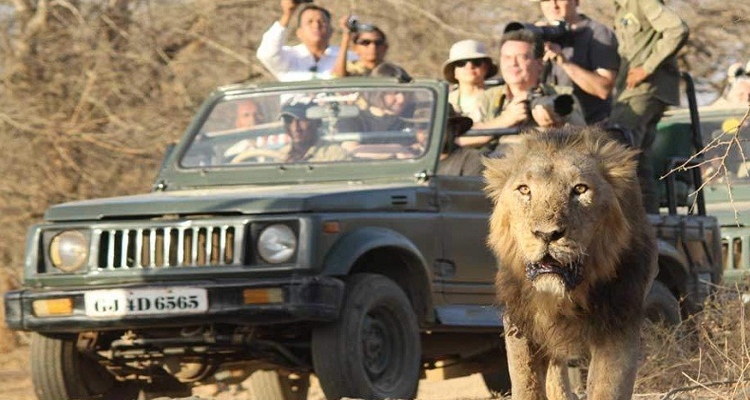 Winter season is the best time to visit Sasan Gir, as the protected sanctuary area remains closed in monsoon from June to October, the best time is from November to March, because in Summer April & May is too hot and not at all suitable for photography as well as safari.
How many days are enough for Sasan Gir?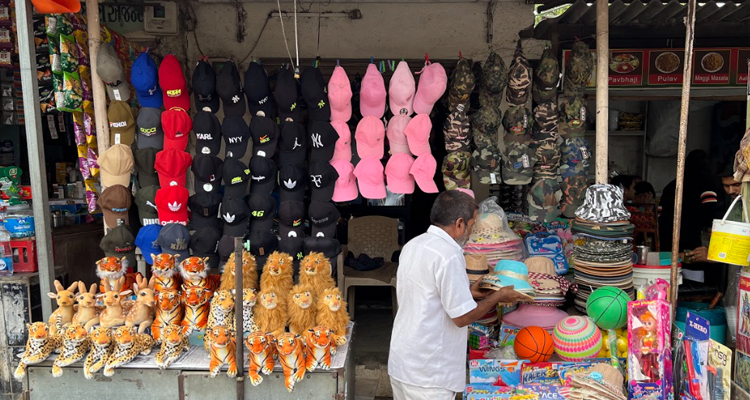 If you are planning a trip to Sasan Gir, you should plan for 2-3 days. One day you can go for a lion safari, one day you can go shopping and local sightseeing and one day you can go to explore nearby sightseeing places.
What is the best time to see lions in Gir Forest?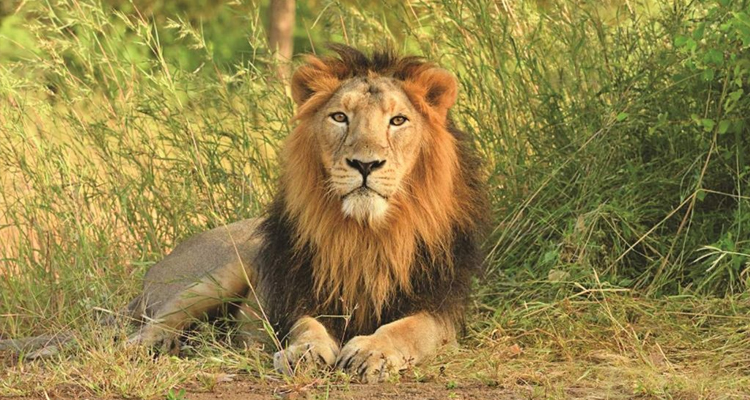 The best time to visit Sasan Gir and spot the mighty lion is in the winters, as it is very easy to spot them in this season. They too love the mild weather and we can spot them roaming around in the early morning or evening time.
Is Gir safari closed on Wednesday?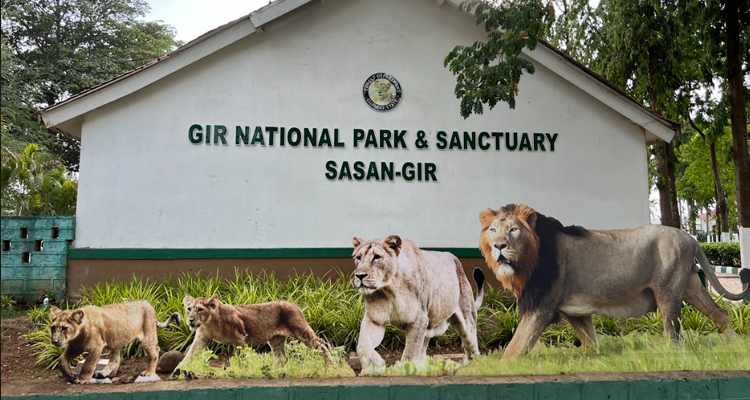 The Gir National Park remains closed from June to October while The Devaliya Safari park AKA Gir Interpretation Zone is open throughout the year but closed on every wednesday.
How much does Gir safari cost?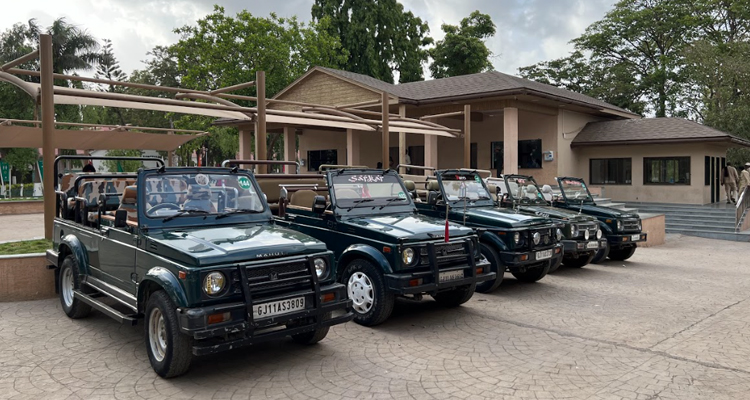 Gir National Park Entry Fee or admission charge is INR 75/- for Indian citizens while for the foreigners it is INR 100/-
For Lion safari or jeep safari, it is INR 5200/- per gypsy that can accommodate 6 people at once for a thrilling safari experience. You need to get online permission from the official website (sasangirnationalpark.in)
How do I plan a Gir Forest trip?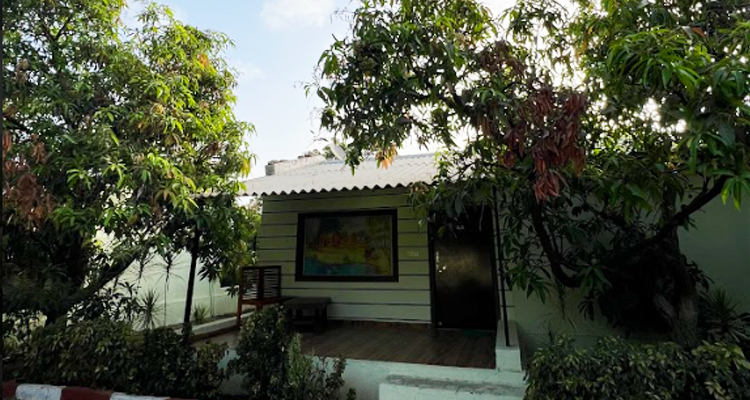 After reading this blog, if you want to plan a trip to Sasan Gir all you need to do is just visit our website or give us a call with your travel dates. You can also drop us an email with your query and we will revert you with the best possible deal for you.
We will not only offer you a special jungle resort stay package with unlimited fun but we will also get you the online safari permit and advanced Gir jungle safari booking for you. Get ready to enjoy a wonderful & fun-filled vacation experience in Sasan Gir!!
Tags:
best hotels in Sasan Gir
,
best resorts near Gir National Park
,
destination wedding packages in Sasan Gir
,
destination wedding venues in Gujarat
,
family hotels in Sasan Gir
,
family resorts in Sasan Gir
,
farm stay in Sasan Gir
,
Gir jeep safari booking
,
Gir jungle safari booking
,
Gir National Park
,
hotels & resorts in Gir National Park
,
hotels in Sasan Gir
,
jungle resorts in Sasan Gir
,
luxury resorts in Sasan Gir
,
resorts booking near Gir National Park
,
resorts in Sasan Gir